Kirsten Lambert CD Release w/ Chris Stamey & the Fellow Travelers
October 7, 2022
Durham, North Carolina (USA)
Details
Time : 8pm
Venue : Sharp Nine Gallery
Address : 4608 L Industry Lane
State : North Carolina
Zip : 27713
Phone : (919) 908-0035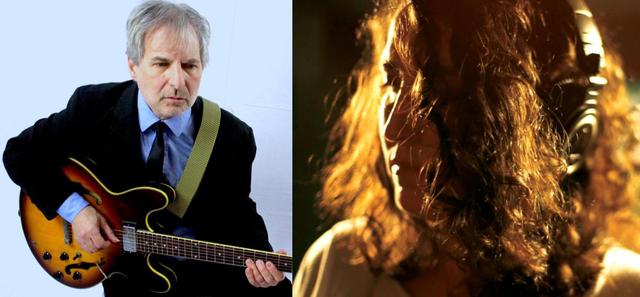 Kirsten Lambert & Chris Stamey
Celebrating the release of vocalist Kirsten Lambert's From a Window to a Screen. The album, produced by Stamey and recorded at the famous Fidelitorium, features guest guitarists Bill Frisell, Scott Sawyer, and Nels Cline, saxophonist Will Campbell, along with a remarkable core band of Dan Davis, John Brown and Jim Crew.
"I like finding the moment a song goes from hopeful to heartache," Lambert reports. And her effortless and highly personal interpretations display an intimate knowledge of the material; with her resonant and expressive alto, she has clearly made it her own.
Featured performers for this special evening are:
Will Campbell (alto & soprano sax)
Scott Sawyer (guitar)
Dan Davis (drums)
Jason Foureman (bass)
Ariel Pocock & Charles Cleaver (piano)
Alex Upton (tenor sax)
Evan Ringel (trombone)
Brett Harris & Ramune Marcinkeviciute (vocalists)
. . . and Special Guests TBA!
The concert will open with selections from Stamey's recent song suite A Brand-New Shade of Blue (Omnivore Recordings), with guest vocalists Brett Harris and Ramune Marcinkeviciute. (A limited number of vinyl copies of this release will also be for sale.)
"Musicians from Rod Stewart to Bob Dylan have turned to the Great American Songbook to revive their creative juices. But Chris Stamey has taken a different approach. Instead of singing other people's compositions, he's . . . written a raft of new ones that are akin to material for a 1958 recording session by Frank Sinatra or Ella Fitzgerald."— Geoffrey Himes review, Downbeat Magazine
". . . the gift of this music pays off in timeless beauty and unlimited inspiration. It's like the past has been reinvigorated by the present, with nothing lost and everything gained."— Bill Bentley, Americana Highways